Getting Started
Thank you for your purchase of the Quantum Trading Indicators and welcome to Quantum Trading. We really appreciate your business and if you do have any questions please just email us at helpdesk@quantumtrading.com and our support team will be happy to help you further.
Below are the simple steps you need to take to get started in installing and activating your indicators.
Step 1: Send us your unique TradingView Username
Please use the form below to send us your TradingView account username. We will use it to activate the indicator you purchased in your TradingView account and the information you provide will not be used any other way.
Step 2: Running your Quantum Trading indicators in TradingView
In your TradingView Chart page, you can access your new Quantum Trading indicators in the Indicators tab.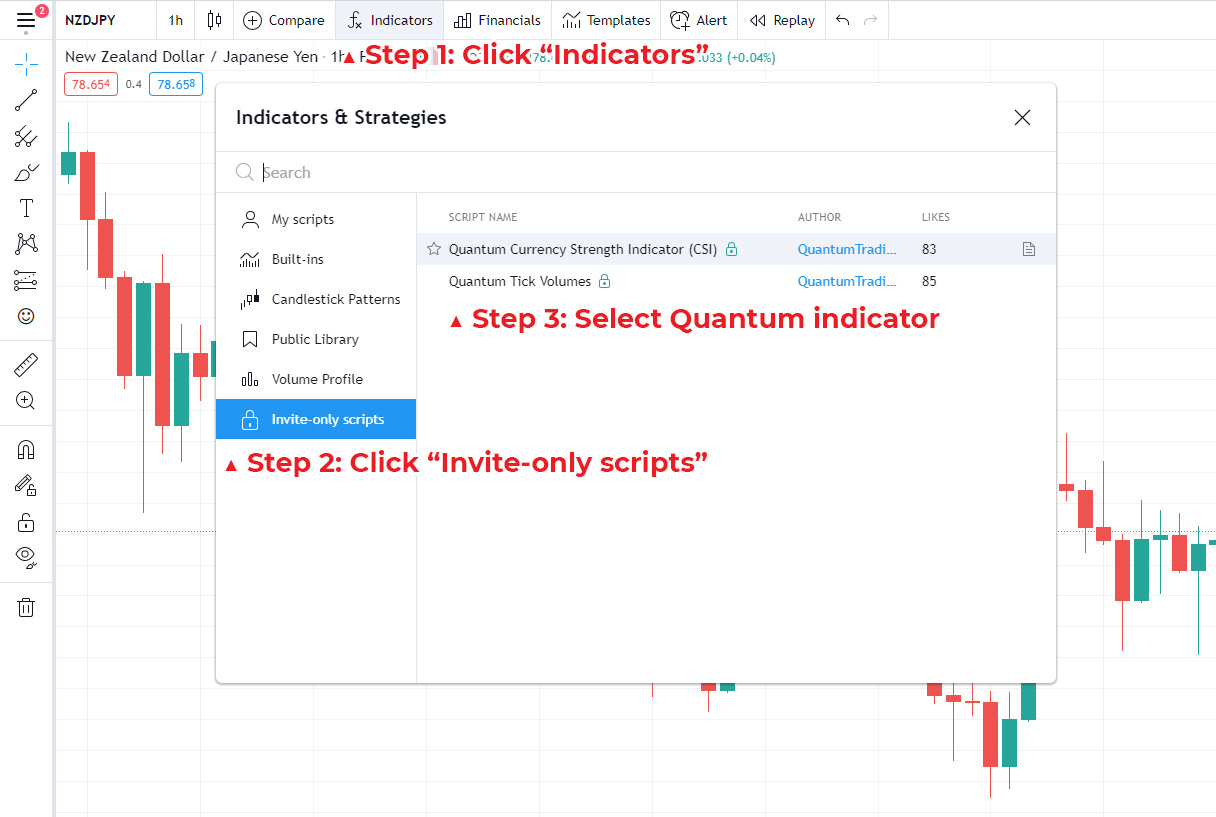 At the top menu, click Indicators.
Find and click the Invite-only scripts at the menu found at the left hand side of the window. If you do not find this menu item, please wait for our email, confirming that you have been granted access to the indicators or contact us at helpdesk@quantumtrading.com to follow up your order.
Opening the Invite-only scripts section shows you all the Quantum Trading indicators activated in your account. Please remember that all our indicators start with the word "Quantum." Click the indicator to add it to your chart.
You're Done!
Congratulations! You can start using your Quantum Trading indicators!
Please note that you can only run the Quantum Trading indicators that you have purchased in the TradingView account you submitted. If you would like to activate other indicators, or if you want to run the indicators in other Trading View accounts please visit the Quantum Trading Shop.